Single Slide Board Injection Machinery
Insprutningsmaskiner med enstegsbräda är vertikal spänn- och vertikalinsats, vilket är speciellt för formsprutning och är enkelt att sätta i produkterna. Denna maskin kallas också vertikal insprutningsmaskin med inbyggd glidbräda och vertikal insprutningsmaskin med enstaka glidbrädor . För maskinerna, single slide-kortet, som kan bidra till att förbättra produktionsflexibiliteten . När maskinens enkla glidskiva är färdig en åtgärdshandling glider formen automatiskt till operatören framför efter att formen är stängd, det vill säga en automatisk skjutbrädainsprutningsmaskin . Detta kan bekvämare att fungera och bra för Skydda maskinerna. Naturligtvis kan kunderna välja höghastighets enstegsbrädainsprutningsmaskin eller annan hydraulisk injektionsmaskin för att möta produktionskraven.
Huvuddrag
1. Vertikal klämning, vesical insert design, lämplig för insatsgjutningsprocess och multi-purpose formsprutningsprocess.
2. Insprutning och spänning som styrs av flera tryck och hastigheter säkerställer enkel inställning och korrekt bearbetning.
3. Professionell designad skruv och fat, lämplig för olika mjukgörande krav.
4. Injektionen använder dubbla cylinderbalanserade injektionssystem: smidig och kraftfull injektion.
5. Enkelt glidbräda, det är effektivt för att öka produktionsflexibiliteten och skydda maskinen.
Specifikationer
MODEL
UNIT
TC-850-1S

INJECTION UNIT
Screw Diameter
MM
36
42
Maximum Injection Pressure
Kg/Cm2
2176
1599
Theoretical Shot Volume
Cm3
158
215
Maximum Shot Weight(PS)
G/oz
141/5.0
794/7.0
Injection Rate
Cm3/sec
127
175
Screw Speed
R/Min
0-180
Screw Stroke
Mm
160
Nozzle Stroke
mm
300
Number of Temperature Control
_
3

CLAMPING UNIT
Clamping Force
Ton
85
Opening Force
Ton
8
Board Size
MM
620x490
Slide Stroke
MM
/
Rotary Table Diameter
MM
/
Space Between Tie-Bar
MM
500x385
Minimum Mold Thickness
MM
250/310
Opening Stroke
MM
250
Open Daylight
MM
500/560
Max.Mold Weight
Kg
/
Ejector Force
Ton
2.2
Ejector Stroke
MM
50

ELE.UNIT

Max.Hydraulic Pressure
Kg/cm2
140
Pump Output
l/min
59
Oil Tank Capacity
L
250
Cooling Water Consumption
I/h
800-1000
Electric Power
Kw
11
Barrel Heating Power
Kw
6.7
Total Wattage
Kw
17.7

OTHERS
Machine Dimension(Approx.)
M
2.2x1.5x3.0
Machine Weight(Approx.)
Kg
3500
Specifications are subject to change without prior notice.
Maskinritning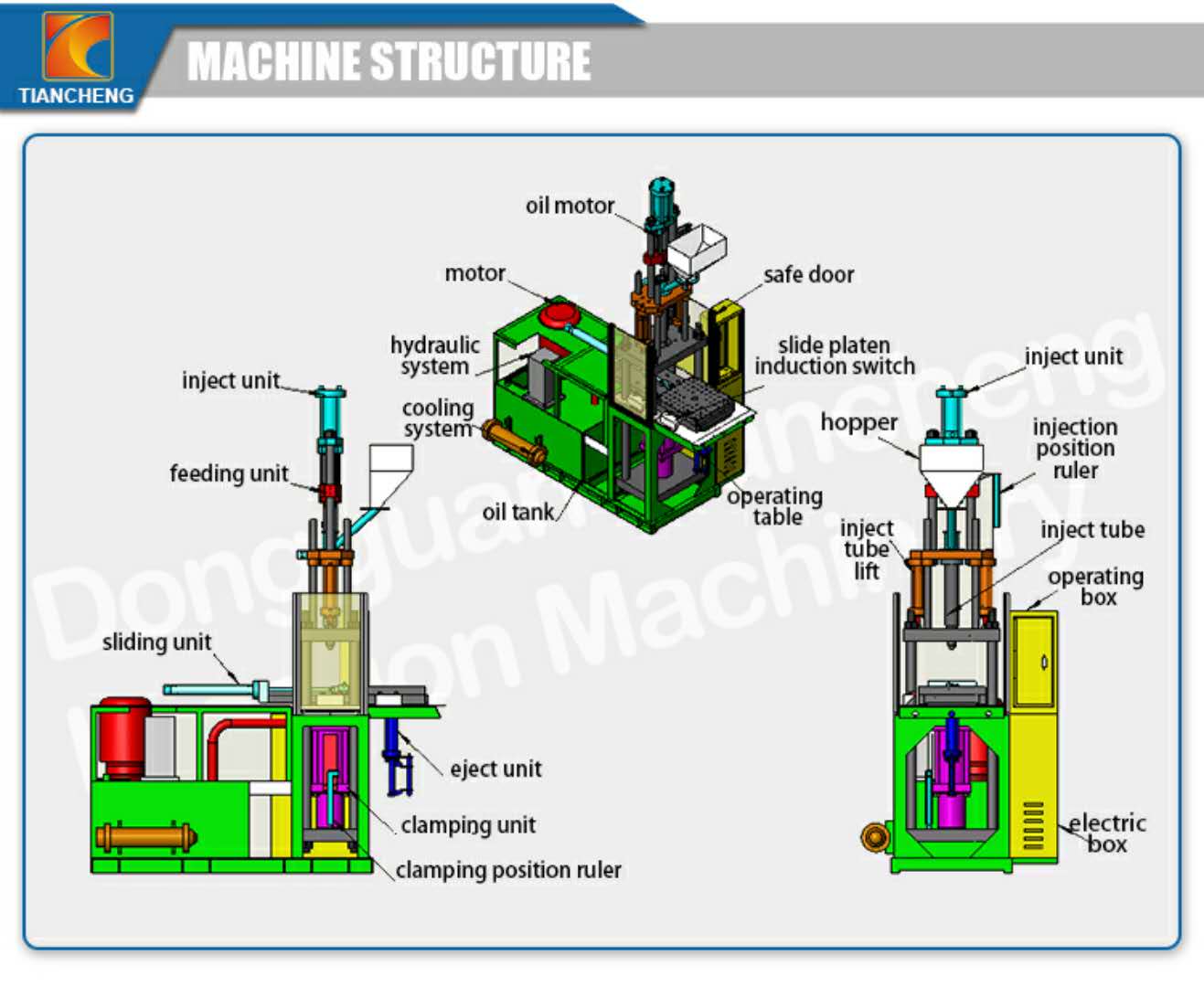 Maskinbild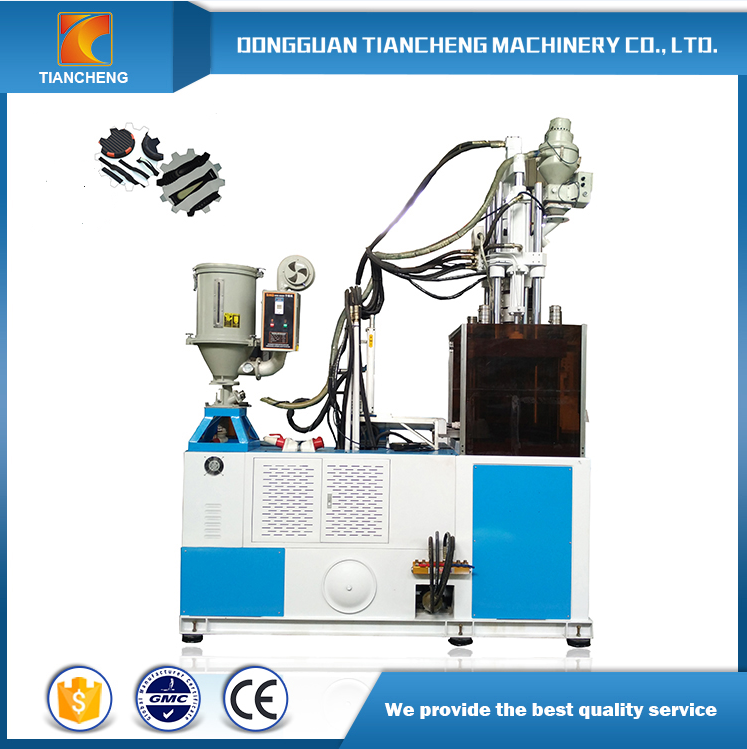 Maskin Applicera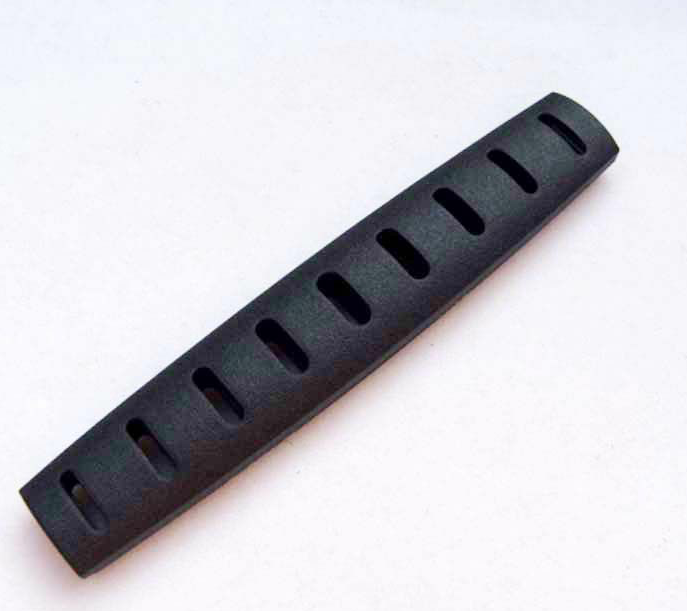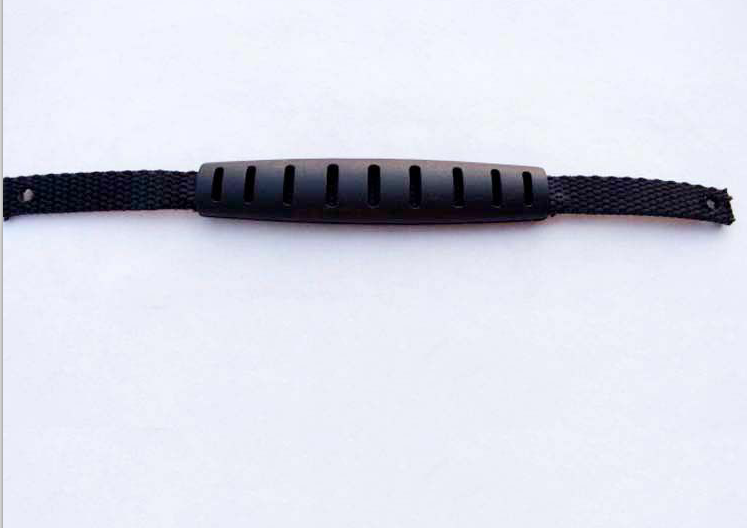 Certifikat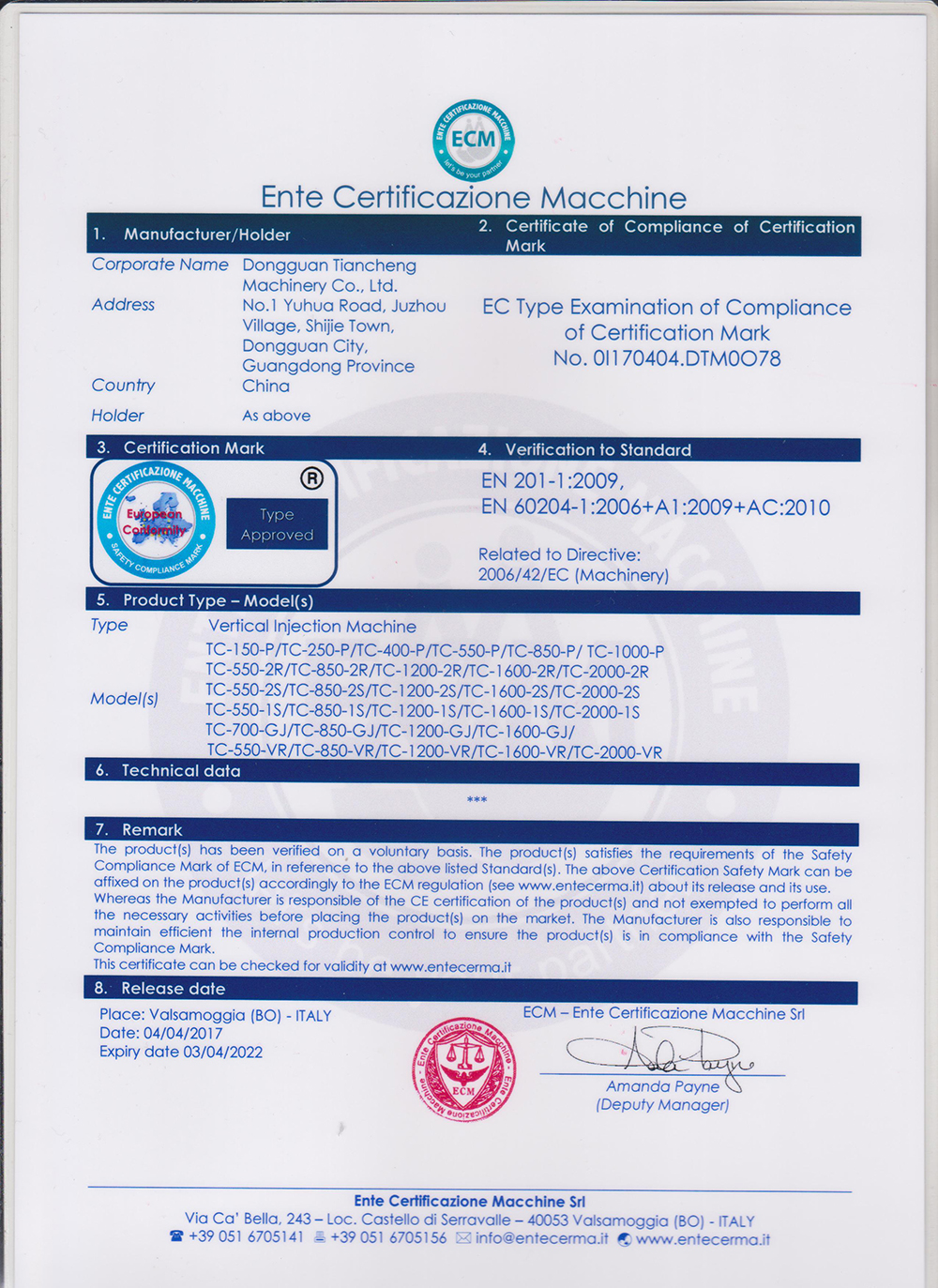 Vårt bolag
Dongguan Tiancheng Machinery Co, Ltd. är en professionell forskning och utveckling, tillverkning och försäljning av vertikala injektionsmaskiner. Tianchen grundades år 1999, lokaliserar i Shijie Town Dongguan City som är den ordberömda tillverkningsbasen. Vår fabrik täcker ett område på mer än 8000 kvadratmeter, äger avancerade bearbetningsanläggningar och professionellt tekniskt team, samt modernt styrsystem. Riklig övergripande förmåga garanterar Tianchengs fördelar i teknisk förmåga, maskinkvalitet och konkurrenskraftigt pris.

Vår verkstad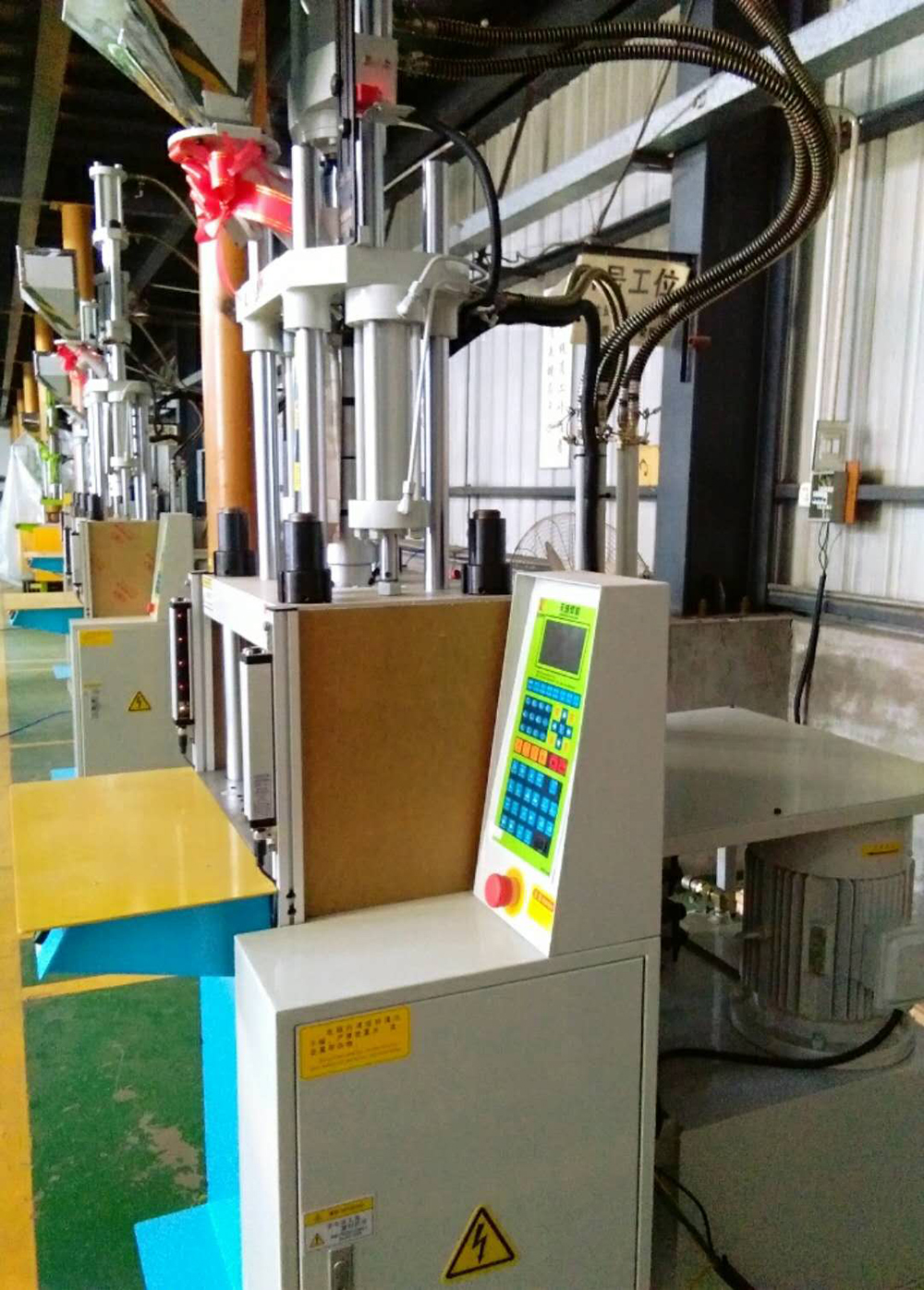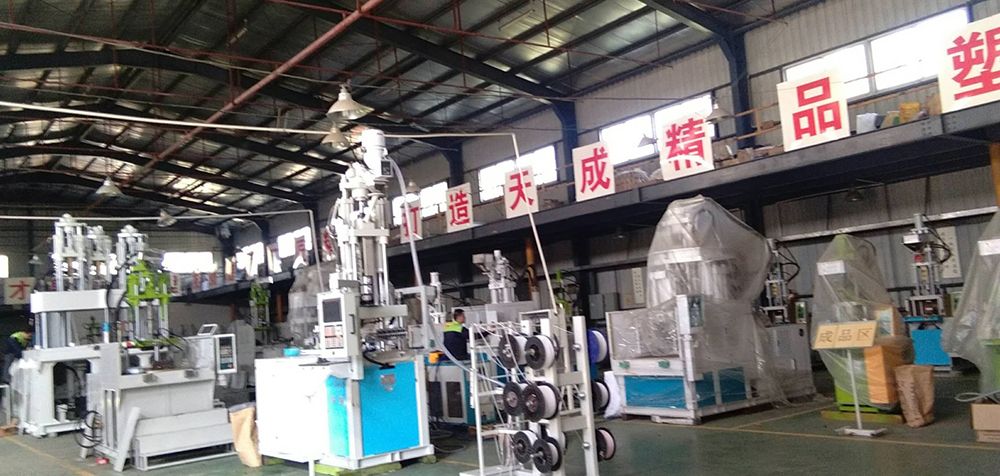 Leveranstid
1. Före leverans kommer vi att kontrollera och testa maskinen försiktigt.
2. Vi kommer att ordna tillverkning efter bekräftelse, vi kan leverera det vanligtvis efter 35 dagar.
3. Enligt destinationen kommer vi att jämföra flera transportföretag och välja den mest lämpliga och ekonomiska som tillhandahåller service för oss.
Vår tjänst
Pre -Sales Service
1. Förfrågan och konsultstöd.
2. Provprovningsrapport.
3. Se vår fabrik.
Service efter försäljning
1. Utbildning hur man installerar maskinen med WeChat-video.
2. Träning hur man använder maskinen med WeChat-video.
FAQ
1) Är du tillverkare eller handelsföretag?
Vi är en tillverkare för vertikal formsprutningsmaskin och alla maskiner tillverkas av oss själva.
2) Kan jag vara agent på min marknad?
Vi behöver prata detaljer om agentavtal.
3) Vad är din webbplats?
www.gdtczs.com är officiell en.
Produktkategorier : Slide Table Plastic Injection Molding Machine > Single Slide Table Plastic Injection Molding Machine