BMC Bakelite Rotary Injection Molding Machine
Det finns många kunder som insisterar på att använda våra företags produkter på grund av stark teknisk kraft, utmärkt kvalitet, effektiv kundservice. Först och främst tycker ett stort antal kunder att BMC Bakelite Injection Molding Machine är mest säljbara på marknaden. Dessutom äger BMC Rotary Injection Molding Machine unik design, pålitlig prestanda och exakt kontroll av sluten slinga. Det är lämpligt för gjutning av olika BMC-produkter. Sist men inte minst kan Bakelite Rotary Injection Molding Machine tillverka massor av enfärgade plastprodukter och integrerade produkter.
Produktbeskrivning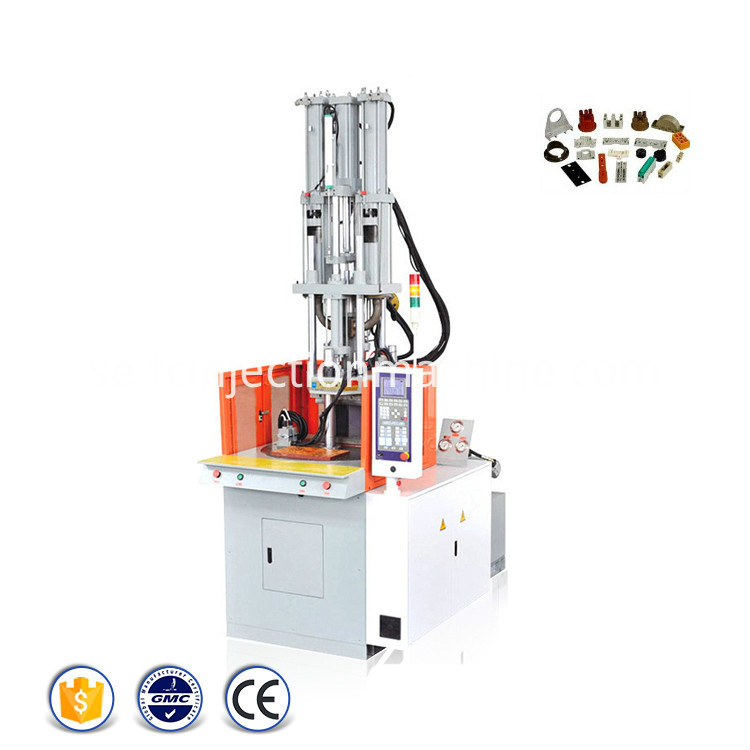 Viktigaste egenskaper
1. Låsning av vertikalt läge och gjutning av vertikal injektion , lämplig för termoplast- eller värmehärdande materialprodukter .
2. Två sektioner av temperaturkontroll, injektionshastighet och mottryck, justera utan steg osv .
3. Bottenformen är fixerad och den övre formen är rörlig, vilket är bra för placering av den färdiga produkten i formen.
4. Injektionen antar ett dubbelt cylinder balanserat injektionssystem, vilket gör en jämn och kraftfull injektion.
Specifikationer
Model
Unit
TC-850-BMC

Injection Unit
Screw Diameter
mm
φ32
φ36
φ40
Max.Injection Pressure
kg/cm

2

2187
1728
1400
Theoretical Shot Volume
cm

2

128
163
201
Max. Shot Weight(PS)
g/oz
116(4.1)
148(5.2)
183(6.4)
Injection Rate
cm

3

/sec

102
130
160
Screw Speed
r/min
0~230
Screw Stroke
mm
160
Nozzle Retraction Stroke
mm
300
Number of Temperature Control
-
4

Clamping Unit
Clamping Force
kN(tf)
833(85)
Min. Mold Thickness
mm
250(310)
Opening Stroke
mm
250
Open Daylight
mm
500(560)
Ejector Force
kN(tf)
21.5(2.2)
Ejector Stroke
mm
90

Rotary table system
Table Diameter
mm
1036
Table Rotation Angle
.
180°
Max.Mould Dimensions
mm
350*350
Number of Molds
Sets
2

Ele.Unit
Max. Hydraulic Pressure
Mpa(kgf/cm

2)

13.7(140)
Pump Output
l/min
76
Oil Tank Capacity
l
235
Electric Power
kw
11
Barrel Heating Power
kw
5.8
Total Wattage
kw
16.8

Others
Machine Dimension (Approx.)
m
2.8*1.2*3.2
Machine Weight (Approx.)
t
3.5
Specifications are subject to change without prior notice.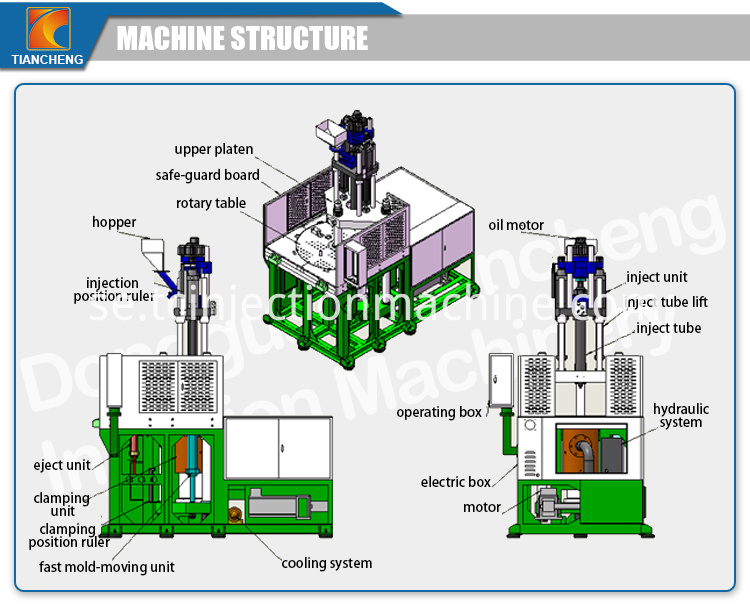 Slutför produktens display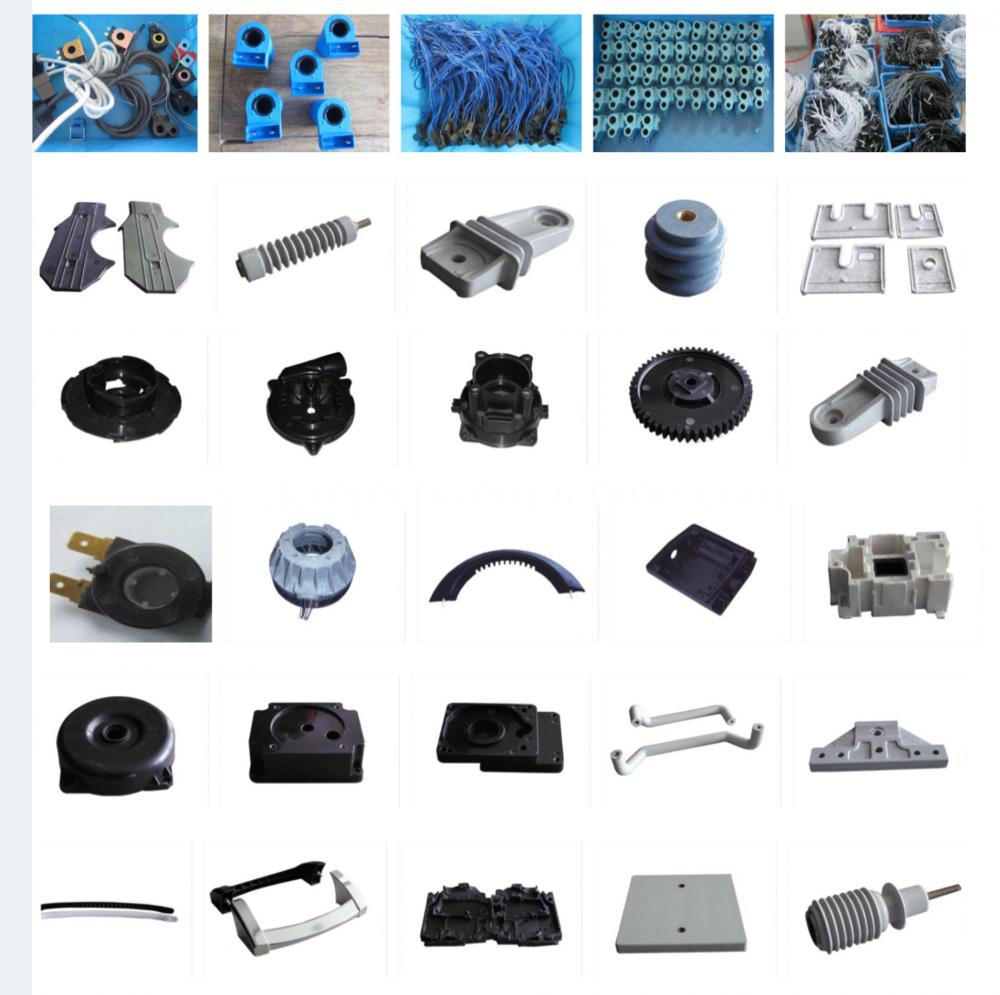 PROFESSIONELLT TEAM GLOBALISERINGSTJÄNSTER
Dongguan Tiancheng Machinery Co, Ltd, som grundades 1999, lokaliseras i Dongguan City (världsberömd tillverkningsbas), täcker ett område som är mer än 8000 meter, äger avancerade anläggningar, professionellt tekniskt team och modernt hanteringssystem. Produktutbud omfattar från standardtyp, roterande, glidform, tvåfärg, Bakelit, BMC, flytande silikon, till plastinjektion runt utrustning som materialtork, sugmatare, formkonstruktion, automatisk mekanisk.

1. Superstark FoU, med flera patentansökningar av automatproduktionshjälputrustning (formsprutningsmaskin runt).
2. Sparsam / enkel arbetsstil, aggressiv investering i produktionsanläggningar och arbetsflödesplanering, erbjuda kunder högkvalificerade maskiner och formar till mest rimliga priser.
3. Kunden täcker främst Asien, Sydamerika, Östeuropa, inklusive Samsung, Flextronics, COSONIC, CLIP, etc. Ingenjörer är tillgängliga att betjäna utomlands. Ett års garanti som grundläggande, plus bekymmerfri kundservice (onlinemeddelanden / e-post / telefonsamtal Frågor och svar, detaljerade grafiska instruktioner, felsökningsdemonstrationsvideo etc.).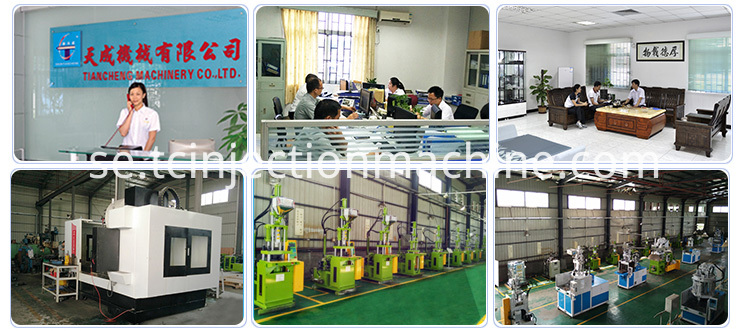 Våra tjänster:
1. Rekommendera behov:
Vi erbjuder information om produktens / formens dimensioner / driftsmaterial / tekniska datablad, vi kommer att rekommendera och jämföra formar till dig.
2. Vi tillhandahåller OEM-service till våra kunder.
3. Automatisk extraanpassad enhet.
till exempel mekanisk hand för att ta ut och sätta in tillbehörsfäste, automatisk matarmaterialmatare för klädhängande tagg eller effektivitetsfrämjade alternativ i maskinkonstruktionsdesign som roterande bord och skjutbord, samt servo antagna.
4. Teknisk support online.
I vissa fall kommer professionell teknisk support att behövas, till exempel första gången parameter eller rensning av nödfel. Du kan både förfråga online eller maila oss. Omedelbart svar kommer att finnas tillgängligt under arbetstid.
5. Garanti och kundservice.
Vi ger ett års garanti för maskin och tillbehör, leveransavgifter för reservdelar till kunder. Vi kan också erbjuda utländskt underhållssupport till våra kunder, flyg & levnadskostnader för kunden.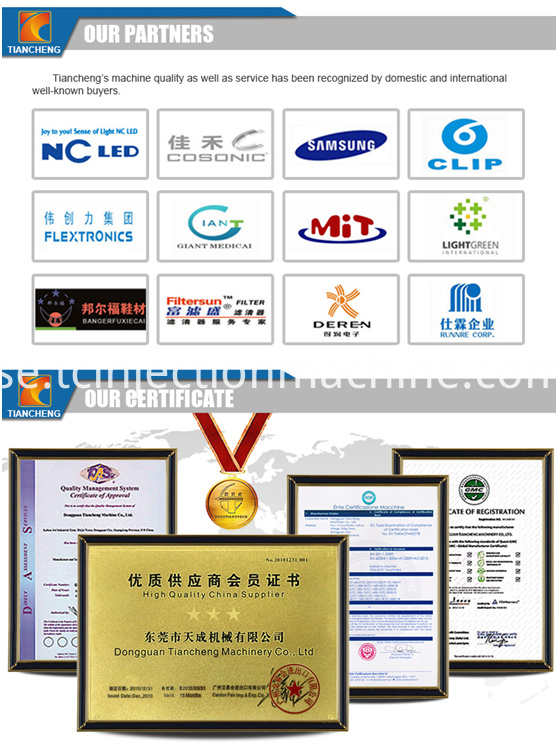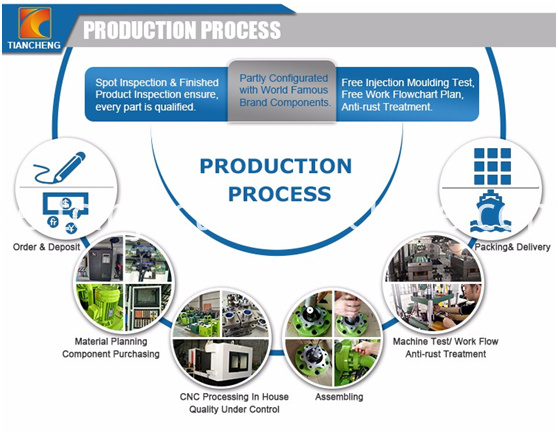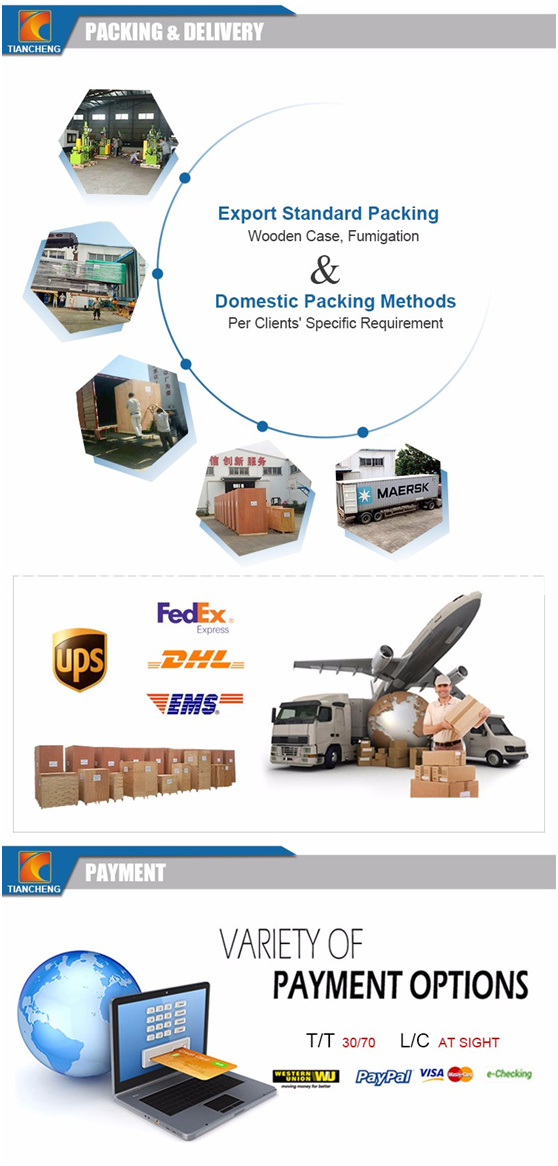 a) Hur kan jag beställa?
S: Du kan kontakta oss via e-post om dina beställningsuppgifter eller beställa online.
b) Hur kan jag betala dig?
S: När du har bekräftat vår PI kan du betala via T / T (HSBC-bank) och L / C.
c) Vad beställningsförfarandet?
A: 1. Först diskuterar vi beställningsinformation, produktionsinformation via e-post eller onlinekonsultation (Wechat / WhatsApp).
2. Sedan utfärdar vi en PI för din bekräftelse. Kunden bör göra en insättning innan vi går in i produktionen.
3. När vi har fått insättningen börjar vi behandla beställningen.
4. Innan produktionen är klar kommer vi att kontakta dig för maskininformation för att bekräfta och du bör förbereda resten betalning.
5. När restbetalningen har mottagits börjar vi skicka ut varorna åt dig.
d) Hur hanterar du när dina kunder fick defekta produkter?
S: Vi erbjuder ett års garanti, och artificiella skador kan ersättas gratis. Om du har ett litet problem hjälper vi dig genom att skicka en video eller en grafik. Varje gång du har fråga kan du söka råd från telefonsamtal eller onlinekonsultation (Wechat / WhatsApp).

Sara Ting
Export Manager
TianCheng
Wechat

: +86 13922548377 (Mobile)


WhatsApp

: +86 18024336689




1 Yuhua Rd., Juzhou Vil., Shijie Tn.,




Dongguan, Guangdong, China



Produktkategorier : Plastinsprutningsmoulding Machine Kundeapplikationer > Bakelit Injection Molding Machine